Greetings everyone.  My name is Chad Dyer, owner of Cloud City Vintage Audio.  As you may or may not know, we have sold vinyl records for quite a while now, even before the demand for vinyl came back as strong as it has (check out Fortune Magazine's great article on this) and there's always a question of what makes an LP rare.  Well, we've got a rare one in the shop today.
Unquestionably, Garth Brooks is the biggest country star of the 1990's.  He's the only artist in history to recieve a Diamond sales award for 100 million records sold in one decade.  No one else has ever accomplished that feat in one decade.  The entire craze was set off by one album.  No Fences.
Click here to have a look at our incredibly rare copy of Garth Brooks-No Fences, record club collector's edition on vinyl, available now.  
Having the opportunity to grow up in central Arizona in the early 1990's, my geographic location put me smack dab in the middle of country music coming straight out of Nashville.  There was no "bro country" or "pop country"...it was all straight up boot scootin' boogie.  When Friends In Low Places hit, it was everywhere.  Growing up with cotton fields around me and my friends who rode horses and roped and were members of FFA, Garth Brooks was a huge part of the culture.  The CD and cassette was everywhere...18 million of them...but vinyl? 
I never once saw a Garth Brooks record.  In the early to mid 1990's, the only time I ever encountered a turntable was my Dad's Bang & Olufsen RX-2 Beogram.  Nobody else I knew had one.  CD's ran the world.   I dind't even know that Garth's label even pressed records.
This week, I was out on a Hi-Fi pick looking at a collection of albums featuring a large selection of Beatles records (which I'll have for sale here soon) which was the whole reason I was there to look at what he had.  Long story short, the stuff was all REALLY nice, so I pulled the trigger, made him an offer and he accepted.
When I got home and sorted through everything, I was very excited when I came across Garth Brooks' No Fences record, still in the original, unopened shrink wrap.  I knew it was rare-not much country vinyl was being pressed in the early 90's, plus this had a cover that was different than it's CD or cassette counterpart.  It has an all black framed cover with the No Fences artwork in the center.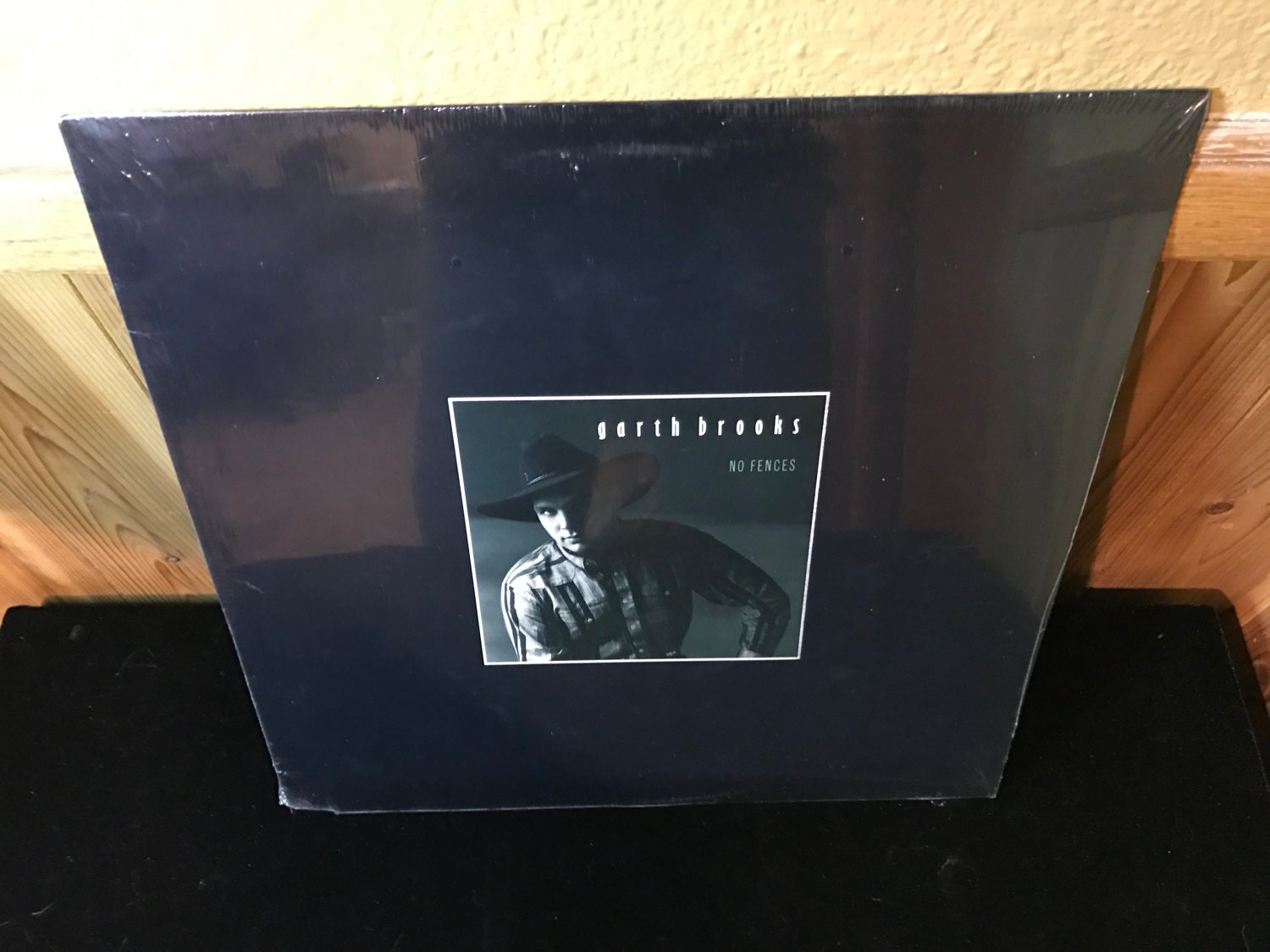 My first instinct was to go to Ebay and do a search for Garth Brooks-No Fences vinyl.  Nothing came up except a copy from Korea that sold for $55 used.  At that stage, I was excited for a shot at $55, but upon further research, the only two other copies sold on Ebay in the past year for $98 and $89, both opened and played.  They both sold at auction, so I knew that it was going to be a good item for me.
Fast foraward a couple days-we now have a pristine, amazing, unopened copy of No Fences.  Never played, never opened...27 years in it's original shrink wrap and ready to be played!  I have spent the last couple of days searching for one of these-Google shopping, Etsy, Ebay...there simply aren't any.  Even pre-owned, there are NONE for sale anywhere.  This is your chance to own one that's never been played.  No crackles or pops, just new, pristine wax!
If you're interested in this record or any of our other vinyl, please feel free to have a look.  Thanks for stopping by!  Click here to have a look at our incredibly rare copy of Garth Brooks-No Fences, record club collector's edition on vinyl, available now.